Buying a Christmas Gift for a New Mom or New Dad
Buying a Christmas Gift for a New Mom or New Dad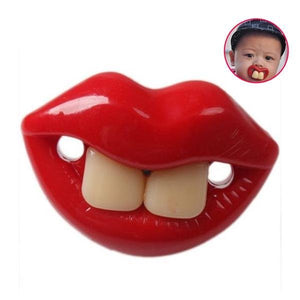 Why do Babies Get All the Gifts?
Sure, the new baby is all stocked up with everything that a newborn could possibly need, but what about Christmas presents for the new mom or dad? Diapers are always appreciated by parents, but they don't really last and babies don't treat them particularly well. The baby shower usually handles most of the baby's major needs, like car seats and cribs. What about making sure that this Christmas, parents with babies, either on the way or newly arrived, feel the love as well?
Besides, babies in general have rather poor memories, and in most cases, the parents haven't enjoyed a decent night's sleep in months so receiving gifts is a blur. Make your gift to the new, happy parents stand out, be appreciated, and be remembered!
Who Needs a Nap More? The Baby or the Parent?
Whether they're hungry, tired, gassy, or they've soiled themselves, babies cry in order to communicate. They like to do a fair amount of that communicating while you're trying to sleep. If babies could speak instead of crying, they would warn you at 2:00 a.m. to watch out for that small, rigid, sharp-edged snap-together building block on the floor next to the crib in the dimly lit room, left by an older sibling.
Alas, whether it's a sharp object burrowed into the soft arch of a parent's foot or a baby cry so loud, the neighbors are probably awake now too, every new parent knows the feeling of adrenaline surging through their bodies in the wee hours, promising them that sleep is not coming for a while.
Don't Be That Person
When considering Christmas gift ideas, don't be that person who only thinks about the baby's needs. Or the friend who thinks that the loudest baby toys are the funniest baby toys. That death glare delivered by the new parent after they open your gift? That's real. They're not amused.
For the new mom or dad, consider Christmas presents that refer to the baby but are really for the parents. Perhaps a Walking Dad coffee mug, tote bag, or t-shirt for that tired dad who resembles a zombie, or our many other humorous t-shirts that will give tired, stressed-out parents a chuckle and help them put the journey of raising their new little alarm clock in perspective. A pacifier that looks like bad teeth is always a crowd-pleaser. For those late nights, maybe a pair of slip-on, steel-shank boots?