Birthday Gift Ideas to Impress Your Leo Mom
Birthday Gift Ideas to Impress Your Leo Mom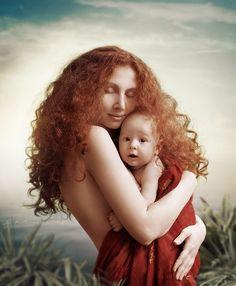 A Leo mom is fiery and adventurous and if you have one, you probably have a treasure trove of great stories to tell with her as the center of attention. When thinking of birthday gifts for her, keep in mind those most memorable moments. Whether it was living it up at karaoke night or shushing down the slopes, you have been there to witness her at her finest. Celebrate her fierceness and impress her with something from the heart. After all, moms cherish fond memories more than anything else and your birthday gift to her should be something special.
Dress-Up Time
What's better than creating new memories? Break out the formal wear and get ready for a new adventure. You can start with brunch and then head to a matinee. Whether she's a comedy fan or loves musicals, you should be able to find something that works. You can finish off the daylight hours with fries and ice cream, before you head out for dancing or singing. Any Leo mom is perfectly capable to hitting uptown and downtown in the same day.
Cherished Moments
If your Leo mom is more of a house cat and you want something a bit more low-key, you could present her with a photo album or scrapbook instead. Putting together a gallery of throwback highlights may take a little bit of time, but it's sure to be worth the extra effort. You can always add to it over the coming years, which makes it a gift that truly keeps on giving.
Are you noticing a trend? It's not the cost of the gift that ultimately matters. It's the thought, effort, and sentiment that make it something truly special. And if you really want your gift to be a hit with your Leo mom, make it funny! A personalized flask or decanter and wine glasses set with a witty sentiment would be a hit and right up a Leo mom's alley.
Visit Funny Parent Gifts if you want further inspiration or hilariously novel gift ideas.