4 Fun Facts about Mother's Day
4 Fun Facts about Mother's Day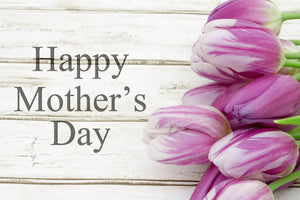 Mother's Day isn't just another "Hallmark holiday." It is a day to show your appreciation for the woman who raised you and supports you through the good times and the bad. This holiday is about so much more than flowers and candy. Here are four fun facts about Mother's Day that you can share with your loved ones this May. 
Global Celebration
Mother's Day is celebrated in countries around the world. Though they observe the holiday on different days, the United States, Australia, Thailand, Canada, Samoa, Costa Rica, Georgia, and Great Britain all have their own day dedicated to honoring and applauding mothers. In fact, it is the third most popular holiday in the world, following Christmas and Easter.
Mother's Day History
You can thank peacemaker Ann Jarvis for American Mother's Day. During and after the Civil War, Jarvis made an effort to create a community of mothers on both sides of the war. In 1868, Jarvis created a committee which established the first iteration of the holiday, "Mother's Friendship Day." Her legacy was carried on by her daughter, Anna Reeves Jarvis, who established the official holiday. The first Mother's Day was celebrated in 1908 and, in 1914, President Woodrow Wilson signed Mother's Day into law. 
Flowers
Did you know that about one-quarter of all flowers purchased throughout the year are bought for Mother's Day? On this holiday, carnations have a special meaning. Anna Jarvis (creator of the holiday) used the carnation to symbolize whether your mother was alive or not. Red carnations meant that your mother was still living and white ones meant she had passed on. 
Gifts
This holiday is the perfect opportunity to show your mother just how much you care about her and everything she does for you. What better way to do that than with a gift! In 2017, people spent more than $23 billion shopping for Mother's Day. Though many moms love fun, personalized gifts, the most popular gifts for mom were greeting cards, followed by flowers, dinners and brunches, gift certificates, and jewelry.  
But you can get your mother something unique! Visit us at Funny Parent Gifts for thoughtful and quirky Mother's Day ideas!