Guest Blogger Interview - Adriane from Put on Your Party Pants (and Keep Them on Until 8pm)
Guest Blogger Interview - Adriane from Put on Your Party Pants (and Keep Them on Until 8pm)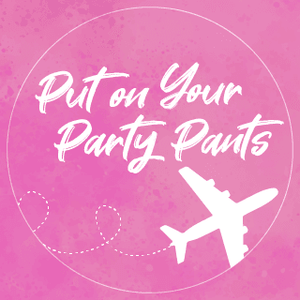 Please introduce yourself:
I'm Adriane from Put on Your Party Pants (and Keep Them on Until 8pm). I started blogging with the goal of helping people plan the best family trips possible and laugh along the way. The blog also focuses on saving on travel, gluten free dining and my parenting fails.




What experiences or thought processes led you to create a parenting or children's blog or book?
I was interested for several reasons, but an impending midlife crisis is really what gave me the final push. My friends and family regularly come to me for advice on these topics. I think putting it in writing makes it easier to absorb, and I hope to help others as well. Also, the level of my self esteem at this point in life seems to be directly affected by how funny people think I am.


If you could share one tip for someone who also wants to start a parenting or children's book or blog, what would it be?
I'm not sure I am in a position to give anyone advice on this topic, but I would say make sure you are passionate about your topic and go for it. If your posts are not genuine, it is usually obvious.


What's your biggest goal as an author or blogger?
My goal is to reach a broader audience to help people plan trips, save money and laugh at me.