$10 to $24.99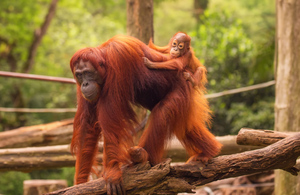 Gifts For New Moms
The Perfect Gifts for New Moms
The years fly by but the minutes last forever.
If one more well-meaning, post-menopausal woman looks at you wistfully and drops a guilt bomb on you by telling you to "Reeeeaaally cherish these moments," you might seriously kick some old-lady grandma butt… right after you finally get a decent nap. Amiright?
We, here at Funny Parent Gifts, have been there. Oh boy-howdy, have we been there. These new-mom moments are precious, but they're also downright exhausting and ridiculous at times and deserve some perspective.
We're here to help! Funny Parent Gifts is proud to sell the best gifts for pregnant women that give them a much-needed laugh during these trying yet loving times. Newborn gifts are hard to find, but we have them.
We have a plethora of gifts for your pregnant wife to celebrate and accommodate an expanding tummy. Brainstorming unique baby shower gift ideas can be difficult. We're here to make the process a whole lot easier! With our creative gift ideas for new moms, you can now flaunt the bump and enjoy the journey. From funny baby shower gifts to maternity gifts for pregnant women, we've got a little something for all soon-to-be mothers out there. Our Not a Beer Belly and I Think I Might Be Pregnant ones will help well-meaning strangers know that it's ok to offer their congratulations. Our Beachball Belly and Don't Eat Watermelon Seeds t-shirts will make people wonder what you're giving birth to. We're Hoping It's a Puppy and our tees stating how much dysfunction you plan to raise your child with will let the world know that you're not the most conventional type of parent. I Just Wanted a Back Rub and This Is the Last One t-shirts will let your S.O. know to approach with caution.
After the baby's arrival, new moms are so busy taking care of their new baby alarm clock, they neglect the essentials – like sleeping! Help the new mom in your life deal with her sleep deprivation. Present her with unique gifts for new moms and make it clear to anyone about to disturb her rest that she's damn tired, has been so busy that she hasn't even had time to pluck her eyebrows, and when she's napping, Dad is in charge. Toss in some ear plugs to help drown out the sounds of a cranky baby. A rested mom is a functional mom!
And for moms on the go with play-dates to attend and too many toys and snacks to juggle, a Mother of Dragons tote bag is the perfect must-have for tossing and going and is certain to be one of the best gifts for new moms. Make sure that she has one.