Clothing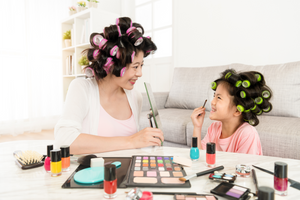 Gifts For Kids
Children give us genuine belly laughs and infinite amounts of love and humor. We, at Funny Parent Gifts, will help you keep these creative minds growing while bonding over chuckles.
Our Drama Queen Daughter and Too Kool for Skool Son Dammit Dolls are sure to help ease the tension of any sibling rivalry. Or how about a silver-plated yo-yo, engraved and personalized with a special message of encouragement? For the Game of Thrones lovers who have their own pack, let your kid's inner dire wolf howl with a t-shirt letting the world know that your kid is fierce. And for the busy mom who is juggling all the aspects of motherhood and deserves some recognition and appreciation? Send Dad a message by getting your child an "I am your Father's Day present" t-shirt.
Check out our interesting collection of cool gifts for kids who have everything. Enjoy this precious time and choose the best gift to have fun with your little goofball!