Clothing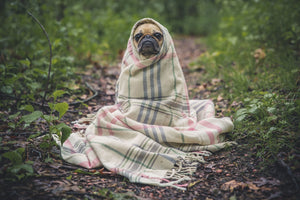 Gifts For Dog Lovers
Have a Dog Owner or simply a Dog Lover in your life? Our pets are our babies too, amiright? They can be the funniest and goofiest of all, especially if they have the right clothing or toys. We're proud to sell interactive dog toys and pet toys that your furry friend would be sure to thank you for, if they could.

Your pet is a beloved furry bundle of joy and a member of your family, so it's only right to buy a gift for your pet as well during holidays and family celebrations. Pamper your fur-baby with some belly rubs and Inside I'm a Dire Wolf dog t-shirt or bandana. Go ahead and buy him a Doggie or Kitty-Cat Dammit Doll to keep him busy and for being a good boy throughout the day. Our wide assortment of puppy toys ensures your newest family member feels loved and welcome in their new home.

Maybe you're researching dog gifts for dog lovers, because you can't think of anything your pet-owner friend would love more. Both your friend and her pet are unique, so it shouldn't be too hard at Funny Parent Gifts to find something that taps into those aspects that set them apart from others. How about showing their wild side by twinning them in a Good Girls Sit short-sleeved pocket t-shirt and a matching dog tank t-shirt?

Choosing a gift for a well-loved pet showcases the special bond that you have with your pet. Funny gifts for pet lovers, such as a Big Girl Bikini Squeaky Dog Chew Toy or doggie wedding bridal or groom tuxedo sets, bring big smiles and appreciative chuckles. Keep your dog chew toys, dog clothes, and more inside a dog toy box to ensure they don't end up scattered inside and outside the house. Browse our cool dog toys to find the perfect gift for your pet obsessed friend or family member.